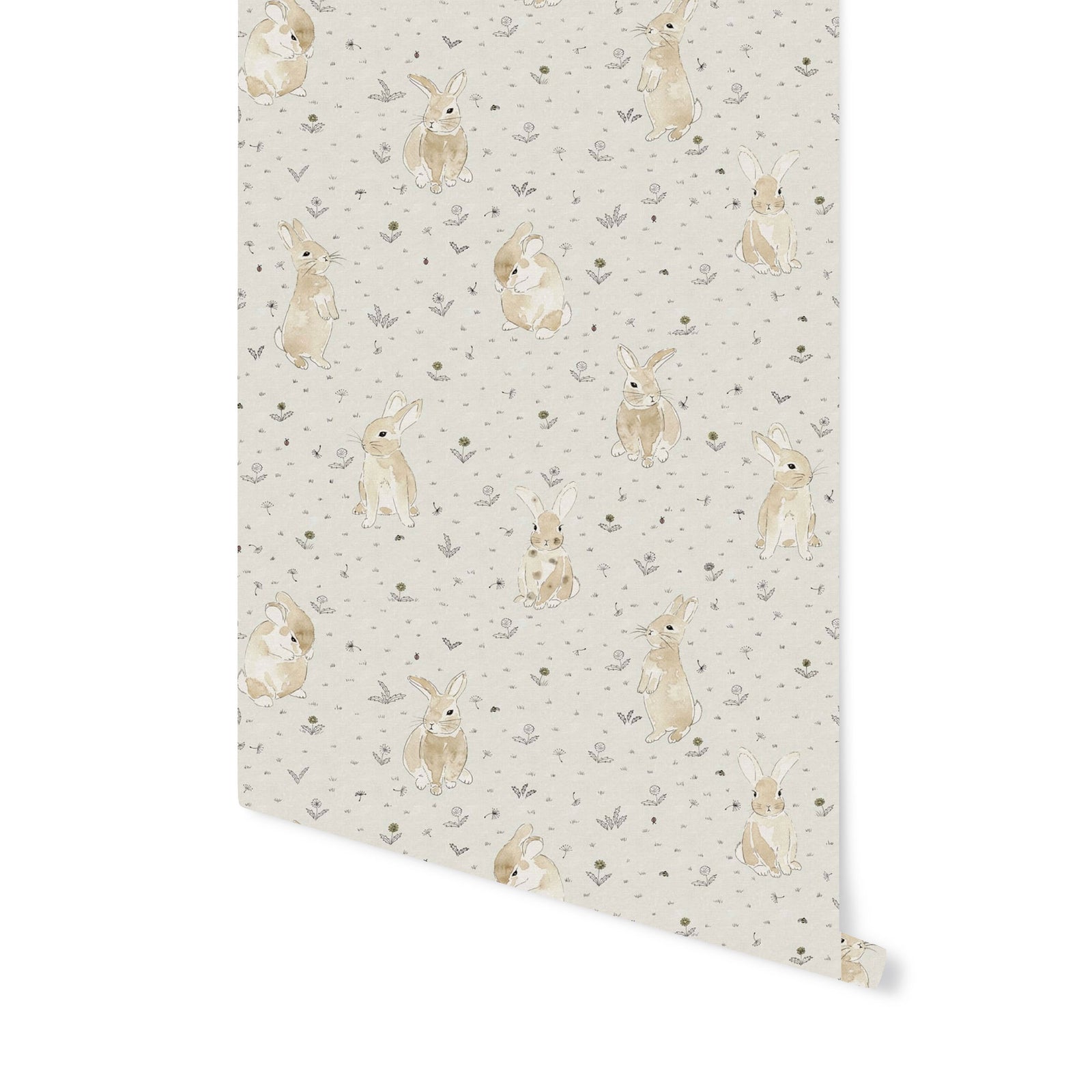 Description
Specs & Care
Shipping & Returns
This Bunny Meadow soft thin line drawing, gives a delicate and pleasant appearance, here in the colorway blush. The bunnies are playing hide and seek among juicy dandelion leaves and ladybugs, bringing good luck.
DIMENSIONS
• 19.7" wide x 33' high
• Pattern height: 19.7" high
• Sample: 8.5" wide x 11.7" high
• Please consult a professional installer for yardage needed for your project

SPECS
• Pattern fit: Straight
• Printed on non-woven paper reinforced with nylon fibers
• Soft and non-reflective matte finish
• Printed with all natural non-toxic color compounds
• This wallpaper is priced and sold as a double roll. This method reduces waste and will make your wallpaper installer very happy. Please see Specs & Care for more information

CARE & MAINTENANCE
• Wipe clean with a damp cloth
SHIPPING
This item typically ships within 7-10 business days.

RETURNS
Brooke & Lou does not accept returns on wallpaper.

Here at Brooke & Lou, we stand behind our products. We are confident in the partners we have in the marketplace and work hard to make sure our products are of the highest quality. It's important to us that you, as customers, feel the same about what you've chosen to have in your home. Our pieces are inspected prior to shipment, however if you do notice damages please let us know within 48 hours of receipt and our team will work on a replacement.
Why We Love It
This wallpaper adds a whimsical touch to a nursery or kids room!